The Vibe
Henrico is a large county broken into pieces by the City of Richmond. Each section is designated by its direction from the City of Richmond. The west end of Henrico is comprised of suburban areas including Short Pump and Glen Allen. Of the metro areas, the west end of Henrico is the quintessential suburban community with enough shops and restaurants to please even the pickiest tastes. The north side of Henrico has neighborhoods that vary widely but seem to have one common thread that link them together—the perks of mature trees and large parks. Eastern Henrico has recently gotten a face lift with the addition of Rocketts Landing and dozens of new shopping centers.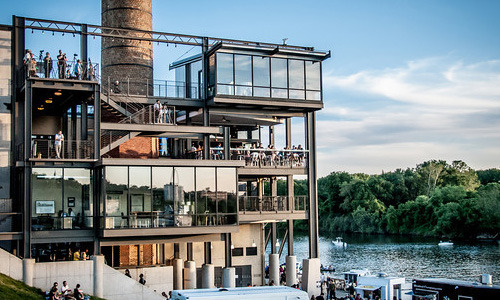 The Boathouse Restaurant in Rocketts Landing
Shopping
Henrico is the mecca for shoppers. Whatever you're looking for can be found somewhere in Henrico, and if not, they'll order it. With 140 upscale shops and eateries, Short Pump Town Center has become the epicenter of this suburban town. Another Mall, Regency Square, is located just off Parham Road and anchored around a bunch of big-box stores. Have any interest in a Saturday morning farmers' market? Lakeside Avenue welcomes guests every Wednesday and Saturday for a joyous market filled with local artisans and farmers. Charming boutiques and antique shops can be found here as well.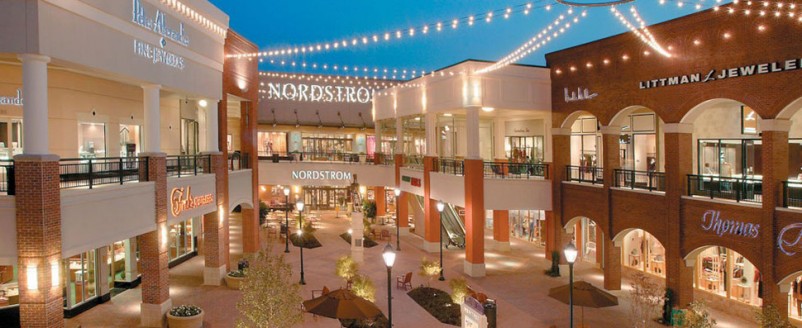 Short Pump Town Center
Entertainment
Start your engines. Henrico County is home to the Richmond International Raceway. Not the hot pavement and screeching tires type? Other great entertainment options in Henrico include playing at the Children's Museum of Richmond's Short Pump location, watching famous and amateur comedians alike perform at the Funny Bone Comedy Club, and enjoying one of the many outdoor concerts performed at the Snagajob.com Pavillion at Innsbrook.
Recreation
Take a stroll through 50 acres of flowered landscape at the awe-inspiring Lewis Botanical Gardens in Henrico's north side or visit Laurel Skate Park in Glen Allen which boasts 6,700 square feet of ramps, rails, and other skating obstacles. Henrico has over 20 parks and recreation centers, so finding one won't be hard. Many private sector recreation centers are available to join as well, such as the Virginia Boat Club and Jefferson Lakeside Country Club.
Schools
Henrico is home to some of the best and most notable schools in the region and is often recognized for excellence in education. Newsweek recognized Deep Run, Freeman, Godwin, and Henrico high schools as four of America's Best High Schools in 2010 and nine Henrico schools have been recognized by the Blue Ribbon Schools of Excellence program since it began in 1982. In early 2014, Henrico County Public Schools finished third statewide in Virginia Index of Performance awards earned and the division's 18 award-total was top in the Richmond area.