The Vibe
Appropriately dubbed "horse country" by others in the Metro, some of the most picturesque scenery can be found in Goochland County. Multi-acreage properties outnumber neighborhoods here, yet Goochland still ranks as one of the wealthiest counties per capita in the United States. While this is likely due to many factors, we're pretty sure its rolling hills and position along the James River have something to do with it.
Example of the beauty of Goochland County
Shopping
Rural life still reigns supreme here and shopping centers are not plentiful like they are in neighboring counties. However, the My Manakin Market is a can't-miss on Saturdays from May through October. The market isn't only for local produce, plenty of local artist and crafters are present as well, making the farmer's market feel more like an event than an errand.
Entertainment
Anyone up for a drive-in-movie? The widely popular Goochland Drive-In is the only one of its kind in the Richmond Metro Area. In September, there is also a fantastic festival called "Field Day of the Past." The festival is basically a mini-state fair, but with priority given to history. Train cars, steam engines, generators, tractors, and other memorabilia are displayed here surrounded by crafts, food, and rides. Field Day of the Past pairs history with fun, making it a great family event for all ages. Another festival to make note of is the South African Food and Wine Festival that also takes place in September. The festival is held by a small farm winery called Grayhaven, in Gumsprings — a town in Goochland County.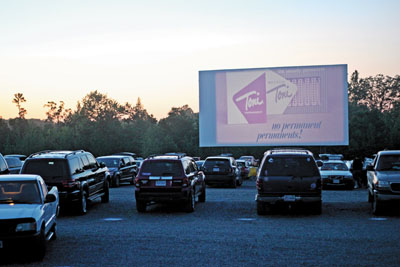 Recreation
Want a horseback riding lesson? A simple Google search will warrant you over 30 options ranging from superior academies to small farms and pastures. Are water activities more your style? Goochland's location along the James River makes it the perfect place for tubing and fishing. Looking for something more educational? History played a huge part in the making of this town, and subsequently this town played a huge part in the making of history. Take a tour through Tuckahoe Plantation which was Thomas Jefferson's childhood home. The schoolhouse where Jefferson's earliest thoughts and ideas were molded is still standing today, making this a must see for children and adults alike.
Tuckahoe Plantation
Schools
Goochland County has three public elementary schools, one public middle school, one public high school, and one public alternative high school. One very positive aspect of this small town is the low student to teacher ratio. For example, elementary schools in Goochland have a 10 to 1 ratio while in Hanover it is 21 to 1. Goochland also hosts one private school and one private alternative school.