The Vibe
Chesterfield has become the fastest growing county in the region. In fact, it has already surpassed Henrico in the "number of residents" category. The difference between Henrico and Chesterfield Counties is that Chesterfield border curls along 423 acres, which is almost double the acreage of Henrico. With the population of Henrico and the land quantity of Hanover County, what do you get? Urban-Outdoorsy Chesterfield. Yes, I just made that up. This county is the ultimate region for planned communities with large yards, rolling hills, and mature trees. Chesterfield gives its residents the pleasures of the more rural piedmont region while providing an enormous amount of conveniences clustered along the major roadways. The farther you get from these major roadways, the more rural Chesterfield becomes as farms, horse properties, and land in general become more prevalent.
One of our listings in Chesterfield County. Who wouldn't want this horse farm?
Shopping
While Chesterfield has two malls, the majority of the big-ticket retailers have settled along the major roads such as Hull Street, Route 360, and Midlothian Turnpike. Cute cottages with brightly colored signs make up Sycamore Square in Midlothian where you can shop at Cottage Lane for a gift, treat yourself at Its Chic Again, and do your week's grocery shopping at Martins. Located just north of Chesterfield Town Center is the Huguenot Shopping Center. Between the mall and the shopping center,  building after building of restaurants, big-ticket stores, and offices can be found.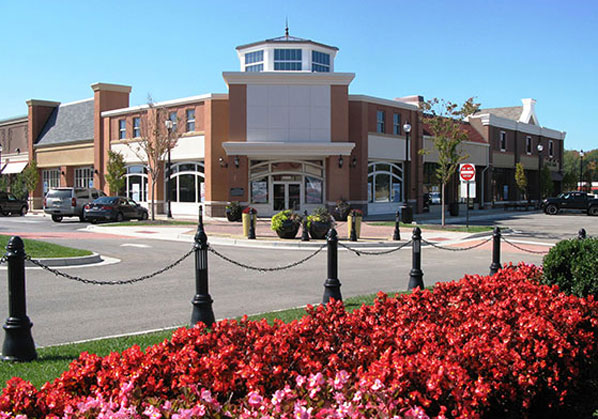 Westchester Commons is Chesterfield's newest outdoor shopping center
Entertainment
At the end of August, the Chesterfield County Fair reigns as one of the biggest attractions in the area. If your family enjoys the atmosphere of fairs, visit the Chesterfield Berry Farm year-round for tons of attractions for children. The Chesterfield County Outdoors program is another option offering exciting adventures like ghost tours. As the population in Chesterfield grows, so do the amount of events. Each season seems to bring more and more festivals, fairs, and shopping to Chesterfield County.  An example of this was September 2014, where Chesterfield Towne Center held the first food truck rodeo. The rodeo was a huge success with over 30 vendors and 12,000 guest. 
Recreation
Recreation is the name of the game for Chesterfield County. Among the many parks and recreation in the area lies the largest station park in Virginia. Pocahontas State Park has more than 7,500 acres with 2 lakes and made famous by its intense mountain biking trails and joyous summer concerts. In southern Chesterfield lies an 810-acre Dutch Gap Conservation Area, which is a paradise for boaters who can drop into the James from here. Prefer land over sea? What about sky over land? Fun for all ages can be found at the Richmond Metro Zoo which just opened their Treetop ZooFari, a zip line and adventure park. The park has courses and adventures for everyone 4 years of age and up.
Woodlake neighborhood wraps itself around the western shore of the Swift Creek Reservoir
Schools
Chesterfield County has 19 high schools, 11 of which are public and specialty and 8 are private. Chesterfield has been regarded as one of the "100 Best Communities for Young People" by America's Promise Alliance six years in a row. Young people are settling here and building roots for many reasons, but surely one of them has to be the profound school system. Some of the counties outstanding achievements include:
Chesterfield County Public Schools received the Excellence in Education Award for 21st century teaching and learning from Virginia Tech's School of Education in 2012
Chesterfield County was the first recipient ever for the Edmodo's District of the Year award in 2013
Bellwood Elementary was honored by Richmond Sports Backers as the region's 2013 Active RVA Outstanding School of the Year