Ahh the infamous multiple offer situation, buyers hate them, and sellers want them. Having a house receive more than one offer happens in a seller's market. Cities like Richmond, Virginia have been in a seller's market for some time now. If a buyer wants to get an edge over the competition, there are ways to do it.
Come in with Your Best and Final Offer.
Sellers have many different ways of picking a contract in a multiple offer situation. One way I've seen sellers pick an offer is by accepting the best deal without giving others an opportunity to enhance their offer. If you believe you could experience a multiple offer situation, go ahead and give your best and final offer immediately. If you are worried about leaving money on the table, consider an escalation clause. An escalation clause is an addendum to the real estate contract that provides a price the buyer will offer if other bids are higher.
Submit a Large Earnest Money Deposit.
In Virginia, an earnest money deposit goes towards your closing cost. (Closing cost come to about 3% of the sales price.) Submitting a bigger EMD check upon ratification only means less money you pay at the closing table. Sellers can get nervous that once they pick a buyer, that buyer may default on the contract. A generously sized earnest money deposit ensures a seller that the buyer won't back out of the sale unless through proper legal channels.
Go Above Asking Price.
In a competitive market, it is common to see offers come in above listing price. Speak with your realtor and determine what a good offer price should be. It isn't always wise to go too far above asking price because it puts the house at risk of not appraising.
Consider Not Asking for Closing Cost Credit.
Closing cost can be something buyers don't typically think about upfront.  In the state of Virginia, a buyer purchasing a $250,000 house pays around $7,500 for closing cost (for a seller this number is significantly lower). If you have the funds, consider not asking for any closing cost credit from the seller.  Buyers who don't ask for credit from the seller tend to show financial strength.
Provide a Convenient Closing Date.
If you can be flexible with a closing date, it is best that you do so. I recommend always giving a closing time around 45-60 days out. A month and a half should give the seller enough time to find another house and get moved. If applicable, and to put yourself above the competition, get your agent to notify the selling agent that the closing date is negotiable if the sellers agree to all other terms.
Shorten or Waive Some Contingencies.
I always, always, recommend people to get a home inspection on a property. To enhance the strength of your contract though, think about shortening the period for inspection and repair request.  The typical inspection period is between 7-14 days. Reducing the time frame assures the seller that if something happens during the inspection process that voids the contract, then the seller is capable of getting their house on the market quickly. A buyer also has the right to an inspection for lead-based paint, and a buyer can waive this inspection in writing. Speak to your realtor about getting further information about lead-based paint.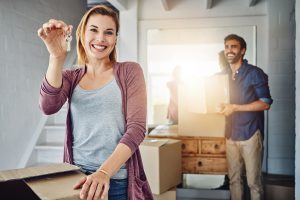 Multiple offer situations are never fun for buyers, but with research, time, and help from a good realtor, every buyer will find their perfect home.